Meet 2022 CMN Local Champion, Kingston!
We are excited to announce our 2022 Children's Miracle Network (CMN) Local Champion, Kingston Wilson. Kingston is a resilient and fun-loving 6-year-old with spinal muscular atrophy. Throughout the year, Kingston and his family will speak about their connection to Helen DeVos Children's Hospital and how they have been impacted by philanthropy.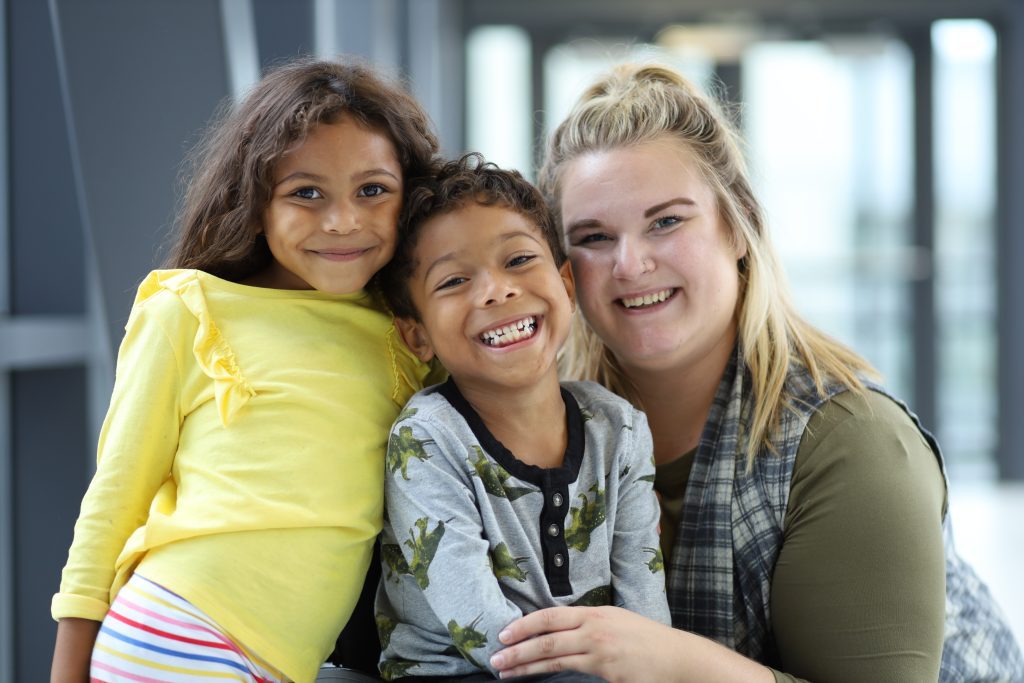 Kingston's Story
Kingston showed no sign of spinal muscular atrophy, a rare genetic disease, when he was born June 14, 2015, at Spectrum Health Butterworth Hospital. He arrived six weeks before his due date, weighing 4 pounds, 4 ounces. After 18 days in the Neonatal Intensive Care Unit at Helen DeVos Children's Hospital, he went home.
At first, Kingston seemed to grow strong and healthy, hitting developmental milestones as expected. However, at 5 months old, his development seemed to lag. He became sick with colds and pneumonia, and often ended up in the hospital. At this point, Savannah began asking questions of his physicians and consulted specialists.
The Diagnosis
A couple of months later, Savannah's search for answers yielded a diagnosis: spinal muscular atrophy.
Spinal muscular atrophy is a genetic disease that causes progressive weakness of muscles involved in crawling, walking, swallowing, breathing and other functions. It does not affect intellectual development.
Undoubtedly, the path has not been easy. Kingston has been hospitalized about 100 times in short life. Fortunately, with the help of a breakthrough medicine and physical therapy, Kingston has made extraordinary progress.
The medicine helps replace the spinal motor neurons which help his muscle contractions. Physical therapy helps him learn how to use the strength he's gained to improve his motor functions.
Now, he raises his hands above his head and throws a ball. In physical therapy, he walks with a specialized walker. "Kingston is pushing a manual wheelchair, which is huge," Savannah says. "A lot of kids (with spinal muscular atrophy) have power chairs."
Gaining Independence
Thankfully, the developments add up to better quality of life for Kingston, which means more independence, more time to play with his sister and more fun exploring his interests. "Kingston goes through all this and he is a champ," says his mom, Savannah Nanninga-Jensen. "He is always laughing. He's always smiling. He just wins over hearts."
Today, Kingston enjoys playing with cars and building Legos. He also loves to take walks and try new restaurants with his family. When he gets older, he wants to be a police officer or a nurse.
Follow the Journey
To continue following Kingston's story, and his families journey as our 2022 CMN Local Champion family, follow Spectrum Health Foundation on Facebook and Instagram. You can also be on the lookout for Kingston's photo that will be used during fundraising campaigns at locations such as Speedway, Walmart, and Dairy Queen, among others.